The Yoseikan Honbu
by Jim Sorrell and Barbara E. Dometrich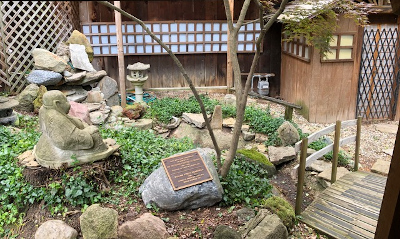 You look up and down the quiet neighborhood of two story houses in south Covington, Kentucky and wonder if you missed the address. The high wooden fence prevents your gaze of what lies beyond, yet a sign hanging from oriental portal informs you this is the Headquarters of the United States Chito-Ryu Karate Federation. The strands of a Japanese samisen and a female voice beckon you to enter and you are in wonder.
You are facing a gravel path. A few steps away a tiny walk bridge. A stream of recycled water drops from a tiny waterfall to your left and empties into a pool to the right. Pine and willow give shade; stone lanterns and other curious artifacts cause you to marvel that you are standing in Japan, with America outside the fence. Students who pass you smile and welcome you to the Yoseikan. (Yoseikan meaning training hall).
The Yoseikan is the official headquarters for the United States Chito-Ryu style of Karate, inside are offices, meeting rooms, a kitchen and a main and secondary training deck. The Yoseikan was a dream of William J. Dometrich since 1954, when he first went to Japan and studied Chito-Ryu Karate while stationed there with the U.S. Army. The school was founded in 1961 and given the name Yoseikan in 1967 by Dr Tsuyoshi Chitose, Hanshi Dometrich's karate instructor, at which time the school was appointed the sole headquarters for Chito-ryu in the United States.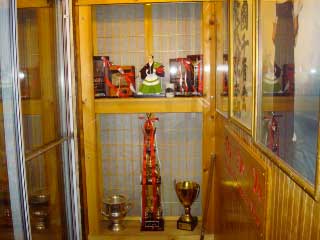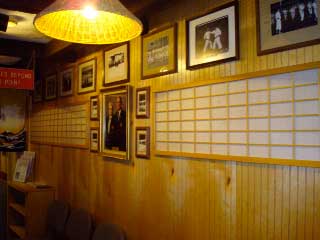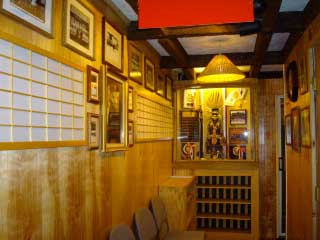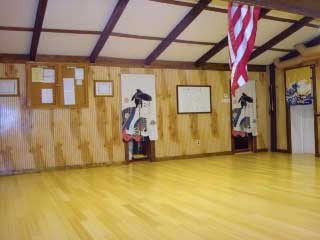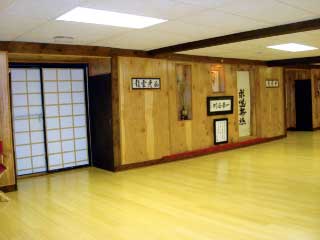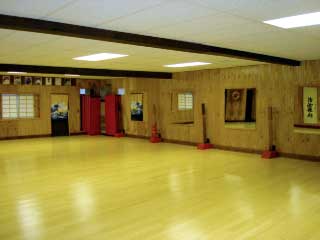 William Dometrich became a Covington, Kentucky police officer in 1964. He retired from the police force in 1986. He then returned to the military full time serving in the 11th Special Forces Group out of Louisville, Kentucky. He also worked as a Boone County Sheriff retiring in 2008. A long time member of the Dai Nippon Butoku Kai, he was awarded the title of Hanshi in 1999 and while in Kyoto, Japan in 2008, the Dai Nippon Butoku Kai promoted him to the rank of Ku Dan (9th Degree Black Belt).
The Yoseikan Honbu has instructors that have been under Hanshi Dometrich's tutelage for more than 40 years.
Yoseikan Karate School, Inc.
United States Chito-kai Honbu
22 Martin St
Covington, KY 41011
Telephone: (859) 291-7232 or (859) 586-5813
Mobile: (513) 384-0409
uschitokai@gmail.com